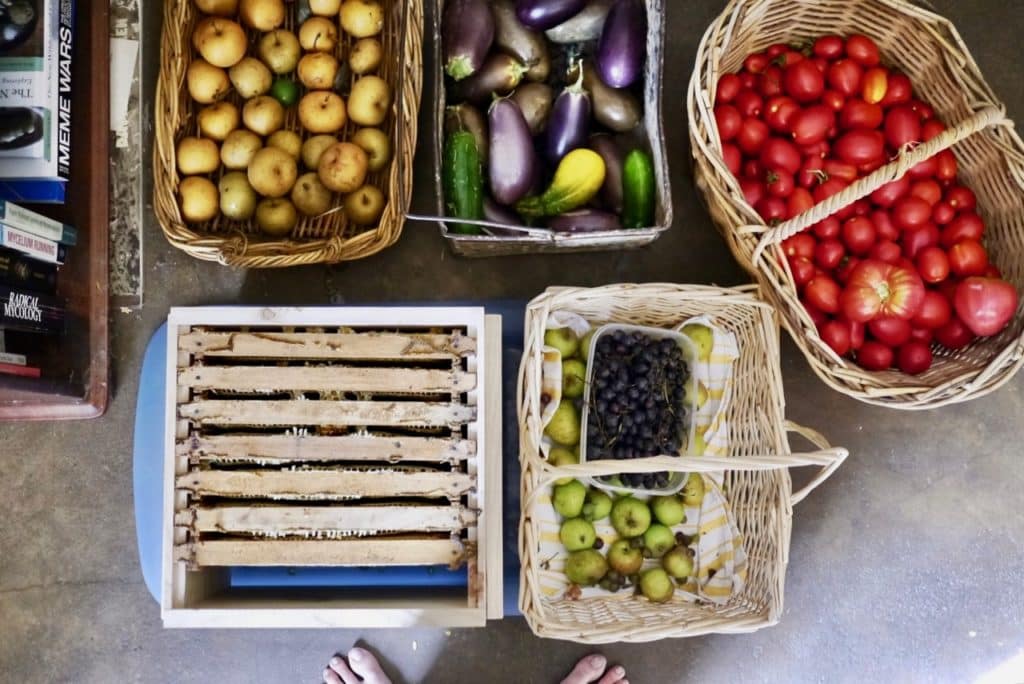 Keen to do some awesome and meaningful gifting this holiday season? Come on in, friend – we've got you covered. With our Permaculture Living course, books, calendars and more…
Hey there – this is a short community announcement to let you know that we've launched a small online shop! Containing only incredibly excellent items that will change your world for the better. Come take a peek…

GIFT BUNDLE: Permaculture Living course + Milkwood book
Yep, after lots of requests to be able to gift this fine course, we've finally made this option available for a few weeks only.
So until December 24th, you can gift your loved one a guaranteed place on our next Permaculture Living online course, plus a beautiful bundle of *free* extras… a signed Milkwood book posted worldwide, a personalised digital gift certificate (so you can give this bit straight away), and a tree planted just for you! This gift bundle is available with free worldwide shipping (unlike the rest of our shop, which only ships to Australia at this point).
All the details about this gift bundle are here…
A note that the above gift bundle is a one-off thing that we're doing this year for just a few weeks, due to multiple requests from students wanting to gift this course to a loved one. Generally, the only way to get into our Permaculture Living course is to join the waitlist, and we then let folks know when the next class is open for bookings.
The below items, however, will be available in our shop on an ongoing basis…
Milkwood, RetroSuburbia + all the things…
In addition to our very limited course gift bundle, we also have some truly special books and resources.
There's the Milkwood Book (signed) and also Easy Peasy – gardening for kids (also signed).
There's the 2021 Permaculture Calendar, David Holmgren's classic (and super useful) RetroSuburbia, and our Milkwood tote bag, with artwork by Brenna Quinlan.
And for the small folk…
For the littler gardeners, dreamers and dowers in your household we have signed copies of Easy Peasy – gardening for kids – which is a beautiful book that Kirsten authored for Gestalten.
We also have Our Street – which is the newly released kids book based on David Homgren's very fine RetroSuburbia.
Oh and there's a limited edition kids bundle for you, too; a copy of Easy Peasy, a 2021 Permaculture Calendar, and a Milkwood tote bag – plus free shipping: here it is!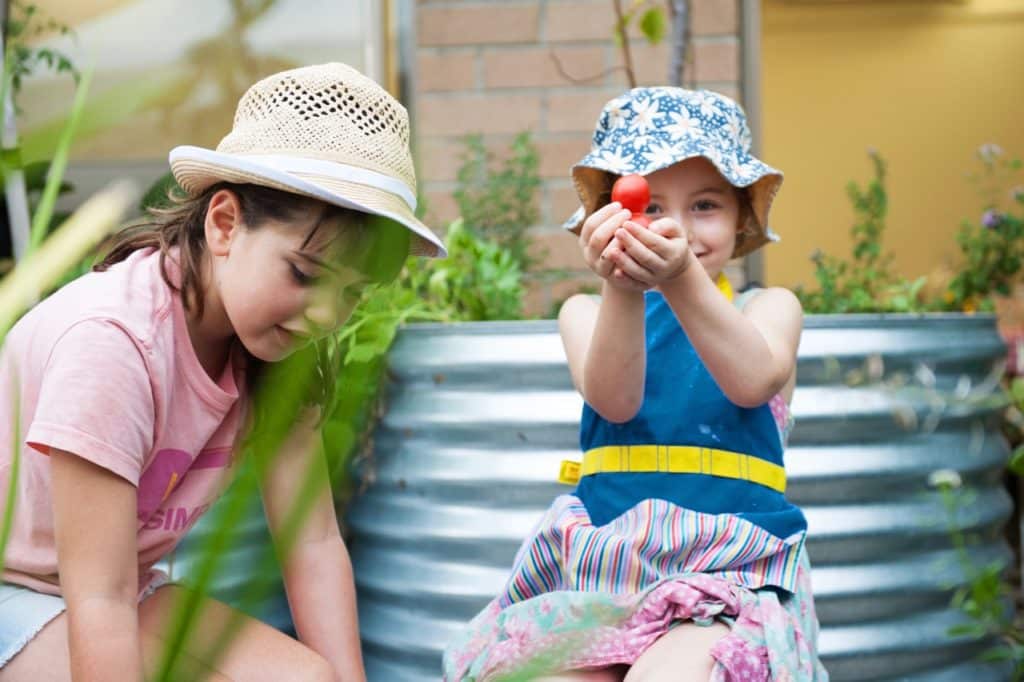 And yes! we can personalise your gift
Thanks to the marvellous Jilly, who heads up the Milkwood packagery, we can also personalise anything you would like to send as a gift.
We can add personal messages to your signed copies of Milkwood or Easy Peasy – and for other items, we can add a note on one of our fabulous Milkwood postcards to your package. Just add it to the notes on your order. You're welcome.
A note that for purchases made by 9th December, Australia Post has assured us that they will deliver your package by 24th December. Orders made after this date will still be send straight away, but may arrive a little after this date.
Happy gifting, lovelies.
We acknowledge that permaculture owes the roots of its theory and practice to traditional and Indigenous knowledges, from all over the world. We all stand on the shoulders of many ancestors – as we learn, and re-learn, these skills and concepts. We pay our deepest respects and give our heartfelt thanks to these knowledge-keepers, both past and present.⁠